6 Tips to Help You Avoid the SEO Scam Companies in Atlanta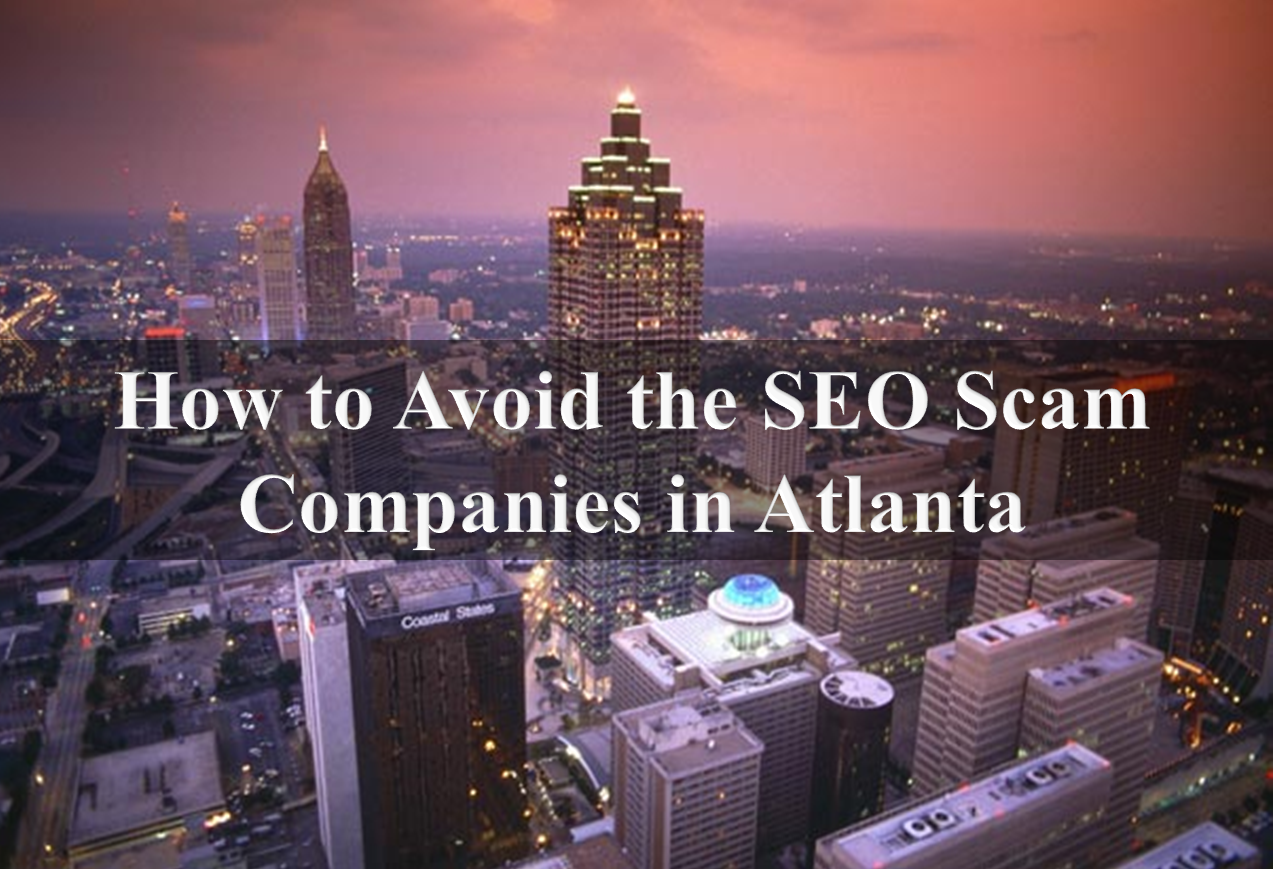 6 Tips to Help You Avoid the SEO Scam Companies in Atlanta
When trying to find a well-reputed company in Atlanta, you are required to avoid the 6 common scams for making a well-educated buying decision for the business.
Site Submission to the Search Engines
This is also one of the biggest scams you are going to see as you won't have to submit your site to Bing, Google and Yahoo to have it listed. All the search engines have gotten their own spiders for crawling through the new sites and once a site is crawled, you can have it indexed in Google along with all the other search engines. However, you need to avoid paying someone to do this.
Promising # 1 Rank in Google
There are a lot of good companies which do white hat SEO; however, there is not a single company which as a matter of fact would be able to guarantee the #1 ranking in Google or any other search engine. There are no SEO experts, no matter how good they are would be able to control where a site ranks in the SERPs. A good
SEO Company in Atlanta like Medialinkers
makes use of different strategies for boosting the rankings along with the goals for reaching #1 each time, however, they can't guarantee it as it's not only unfair to the client but is also unethical. Also, it's ethical for SEO company to tell you that according to their estimate, your site is going to reach the top 5 places on Google within a few amounts of months on the basis of their data and work experience in the industry. This is something which the company can promise based on actual facts and data, estimated from tons of experience, testing and the high levels of knowledge related to what works best in Google.
Improving The Pagerank!
This is another useless claim that the scam companies do, which you need to avoid falling for. Google doesn't even update the PageRank (PR) anymore, as it's an irrelevant metric for more than two years now. Today, your site's PR plays no role in determining how well your site would rank in Google.
$150 Per Month For The Entire SEO Campaign
Just imagine, if you were to have your teeth and smile fixed, would you consider going to the best dental surgeon in town or would you go to the guy who has got the discounted dental packages available? Well, obviously, going to the most reputable and trusted surgeon makes sense as the smile adds beauty to your face and determines your overall facial appearance. Also, you would be willing to pay as many dollars as you have to for knowing that a true professional is working with you. So why on earth would you want a cheap SEO company to work on the most important part of your professional life? You without a doubt have poured a lot of hard work, working day in and day out of making your business a success. Allowing an inexperienced and an amateur to work on your site with ridiculously low prices is an insane thing to do. This way, you are not only risking your investment, but there is also a chance that you would be penalized by Google for the lower-quality work.
Having a Friend at Google
Never believe the sales team when they say that they know someone working at Google. Most of the time, it's a straight out lie, secondly, it also doesn't matter if a company claimed to know any person at Google as this still wouldn't give them magical powers for ranking your site.
Our Ranking Strategy is not shareable
A reliable SEO company wouldn't mind sharing the way they rank your site, providing you with reports to prove the work that they have done. Make sure, you ask a company regarding their work as there is always a chance that it would harm your site in the long run. Using the online marketing services such as SEO for your business is a big decision as it has to be taken lightly. By following the above-mentioned steps, you would be able to making an educated decision for your business.
Copyright © 2002 - 2020 Multi-Tech MediaLinkers, LLC. All Rights Reserved