How to Choose the Right Web Development Company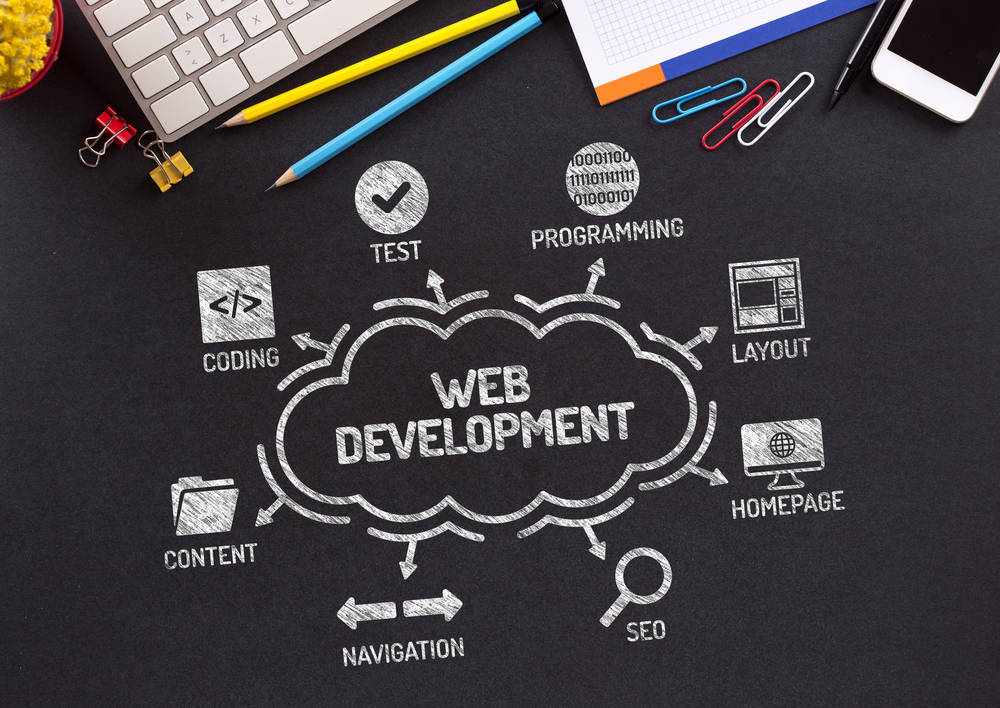 How to Choose the Right Web Development Company
Today we tackle a few tips on how to choose the right web development company for your next or future projects. This includes what should be done or considered in the search for finding the best fit for your company. There are a lot of questions that can arise for someone new to web development and these tips will help get the ball rolling in the right direction.
Narrow down your scope or process down to expertise

A broad project scope can have too many variables to be cost efficient and successful. Likewise, hiring a person who may or may not be working outside of their specialty can be trouble as well. Narrowing the project scope and determining who is best for a job can lead to great results from available companies. In some areas, having that specific expertise made the project completion even possible. There is a reason some choose specialties beyond the surface; use that to your advantage.

Know your budget

Looking for web development services without knowing your absolute budget is like choosing a house without knowing your loan amount. Whether you have an idea or not, knowing the max amount you are willing to spend to get exactly what you want will let you know if your budget is reasonable or you need to adjust. There's no wrong or right answer; a great web development company will work with you to meet your needs.

Check out their website and portfolio

A great designer or programmer will always have a ready portfolio. If they do not, then their either don't have experience or their experience is too bad to show. Start first with their website, and usually a portfolio of client work is to be found here. Web development companies usually don't display all of their work. Do not be afraid to speak up if you do not see something you are looking for or want.

Set up a meeting

Most web development companies offer free consultations to discuss and quote your requirements. Set up a meeting to get a feel of the people you could be working with. If face to face isn't an option, web and phone conferences are also available with most companies. This can also give you a feel of who you are working with and how well they know their stuff.

Get multiple quotes, if necessary

You can always gauge whether you have gotten a fair price or good deal by comparing your quotes from different companies. If your budget is lower than all of the quotes, then you know a new budget is needed. You can also compare companies who are offering more or less features and contractual requirements for the same, more, or less than others.

Ask about fees and deadlines

Some web development companies require lead time or advance notice prior to starting. Others, like this web development company, can get started immediately following contract execution. There can be small or large fees either hidden or upfront for items such as Expedited/Rush, Additional Programming hours, etc. Also, there may be penalties for projects you delay or abandon. Checking out these terms prior to getting started with eliminate surprises if an issue arises.

Ask about Support

To get in contact, do you have to wait until certain hours overseas, or call an automated system? Or is contact by email only? Is the assistance limited to during the project timeline, or is there support post-production or launch? Knowing where and for how long you have somewhere to turn to in the even you need help can make all the difference in the long run. Quick, responsive, and available support can be the difference in feeling like it was money well spent.

Ask about Project Coordination/Manager

Will someone walk me through this process? Is there someone you can easily contact should an issue with your project occurs? When you contact the company, will you be speaking with the same person each time? All of these are very important questions to ask when searching for a web development company. This can let you know if they will see their work through, or dismiss you once they have been paid.

Proof is in the Pudding!

In other words, can they really do what they say they can do? Even beginners can work with templates and minor programming, however, if a custom requirement comes up, can the development team handle it? The last thing you want is to run into a problem and the company chosen has no clue how to fix it. Flexibility and adaptability to custom or changing requirements or problems occurring can set the competition apart.

Ownership

ALWAYS ensure you own your project code or website. For a small subset of clients, ownership isn't all too important. However, for the majority of organizations, owning the intellectual property, website, application, or even domain is crucial to the longevity of your business. MediaLinkers has even counseled clients on how to take back ownership or control, or have had to break the news that they don't actually own a huge part of their brand.
While not a conclusive list, starting with these points should help in making a good  decision regarding choosing a web development company. MediaLinkers knows that this can be confusing to some whose core business is in another sector.
Call us today
to see what solutions we can offer, and let us show you why choosing the right web development company starts with us!
Copyright © 2002 - 2022 Multi-Tech MediaLinkers, LLC. All Rights Reserved