Atlanta's General & Business Overview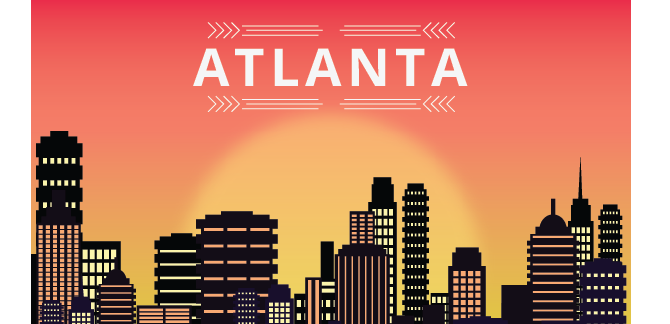 Atlanta's General & Business Overview
Atlanta has played an important role in both the 1960s Civil Rights movement and the civil war. The history center of Atlanta chronicles its past. The site of Martin Luther King Jr. is dedicated to the African American leader's life and times. The centennial Olympic park lies in the downtown, built for the showcasing of 1996 Olympics, encompassing the massive Georgia aquarium.
The city went through 4 names, before finally being called as Atlanta. The unique thing about the city is that there are more than 50 streets located in the greater region of the Atlanta area, under the name of 'Peachtree.' The world's busiest airport, known as Hartsfield-Jackson Atlanta international airport also belongs to Atlanta. The city is represented by a symbol of Phoenix, as it's the only city in the United States that was destroyed by the war. The city was burned to ground by General Sherman.
Atlanta also has the second most shopping center space in the US, and was and still is a great hub for the shooting of Hollywood shows and movies.  As the city continues to thrive and prosper so does the business opportunities. There are many job opportunities for people of Atlanta in the IT sector, with software development and engineering at the top.  Medialinkers is one of the top rated software and the web design agencies in Kennesaw, the neighboring city of Atlanta. Check out the
Medialinkers testimonials here.
Copyright © 2002 - 2023 Multi-Tech MediaLinkers, LLC. All Rights Reserved