Facebook is Now Connecting People over Sports via Sports Stadium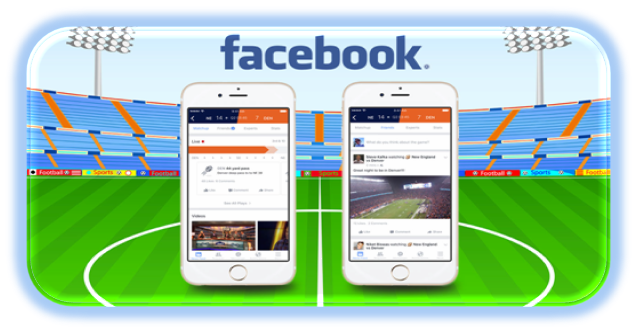 Facebook is Now Connecting People over Sports via Sports Stadium
Facebook has introduced a feature known as "Sports Stadium" to its messenger app for catering to the needs of sport enthusiasts.  The Sports Stadium feature will allow sports fans to connect with each other, sharing information related to games, stats, teams, etc.  The sports stadium also allows users to play-by-play action, taking the gaming experience to the next level.
The feature is only available to the US users through Facebook's
iOS app
for now, and includes American Football games; however games such as basketball will be added later on.
You can access the feature by conducting a simple Search for a game in Facebook's main app.  The dashboard consists of information like live scores, news, commentary, stats window and sports personalities to start with.  Last but not the least, Sports stadium also tells you which of your friends are currently watching a game.
In short, it provides a real-time sports experience of watching a game, in addition to sharing it around with your fellow sports enthusiasts. Facebook CEO shared to encourage people over sports through this feature and promised to further improve on it over time through user feedback. Stay tuned to
Medialinkers blog
for more news.
Copyright © 2002 - 2023 Multi-Tech MediaLinkers, LLC. All Rights Reserved