G & G Cycles of Roswell - A new shop in town!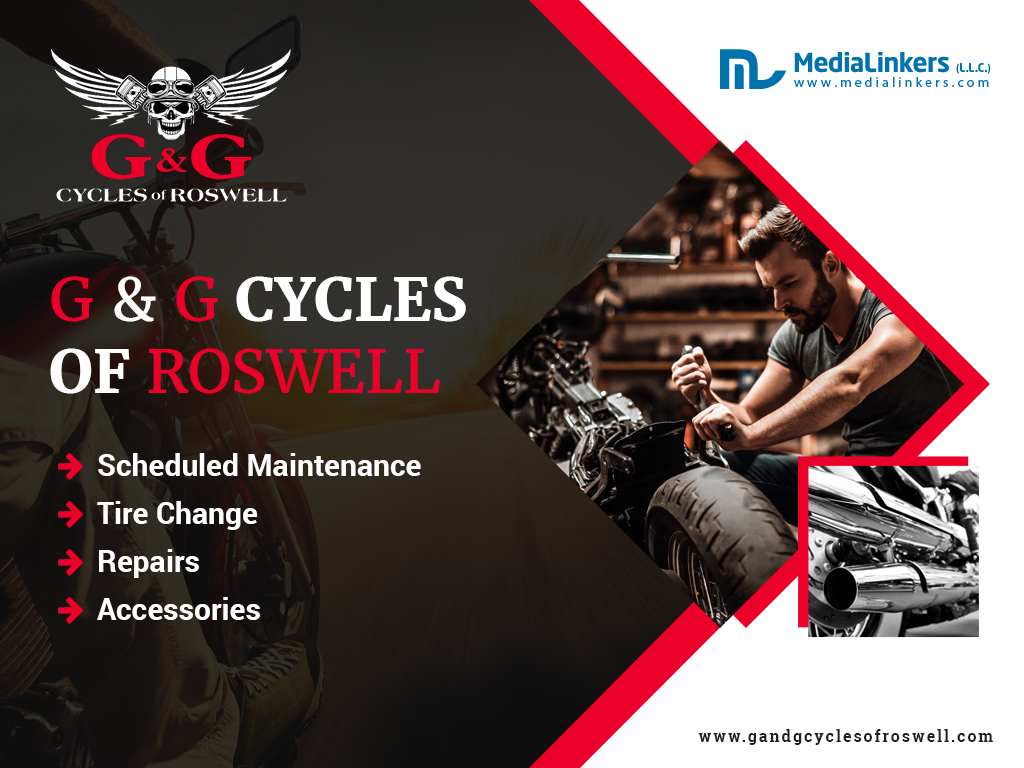 G & G Cycles of Roswell - A new shop in town!
[Roswell, Georgia]
– 
G & G Cycles of Roswell
, a motorcycle repair shop, opened its doors in 2017 after owner Shawn Guinther branched off independently. Following 13 years in the industry, Guinther pursued his dreams to open an independently owned, dealership alternative, offering quality work at affordable prices. "We are a one-stop, full service shop for all American V-Twin and Metric models," said Guinther, stating that they believe in treating your motorcycle like their own.
Prior to opening
G & G Cycles of Roswell
, Guinther co-owned another motorcycle repair shop in Woodstock with a friend. Two years of co-running the business gave Guinther the experience and confidence to open his own shop under the independent brand. Guinther, who graduated from Motorcycle Mechanics Institute (MMI) in 2004, is a family man, who enjoys spending time with his wife and two children when he isn't at work.
G & G Cycles of Roswell
takes pleasure in being locally owned and operated. They don't have shareholders, so there is no need to inflate prices to meet a quota. The convenience and personal relationship tendered is easy and authentic, with Guinther being available in the shop most days for you to meet.
MediaLinkers Web Design
's owner even stopped by with short notice to congratulate Guinther on his successful website launch, and assisted in filming a short video on services offered by
G & G Cycles of Roswell
, which can be seen
here
.
Motorcycle enthusiasts with a repair need will love the services that
G & G Cycles of Roswell
has to offer. In honor of their launch, they are offering a special on LED lighting! They are a distributor for Custom Dynamics LEDs, and also offer a free installation of any LED turn signal kit when purchased with your LED headlight kit. This offer ends soon, so don't wait!
About G & G Cycles of Roswell
Shawn Guinther opened the doors to
G & G Cycles of Roswell
in 2017 and offer a full range of services, maintenance, and accessories for most makes and models of motorcycles. Locally owned and operated,
G & G Cycles of Roswell
takes pride in affordable prices and quality workmanship.  For more information, visit our web site at
http://www.gandgcyclesofroswell.com/
.
Copyright © 2002 - 2023 Multi-Tech MediaLinkers, LLC. All Rights Reserved