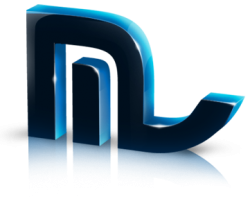 MediaLinkers
has been hard at work, creating new designs for their client's visions. In the last few months, the Project Coordinators and programmers at
MediaLinkers
had a total of five newly launched websites in Fall of 2014, of which three of those were redesigned websites, and the other two were new to the online world.  The value of your talent to create custom designed websites lies in your ability to work in any field, and
MediaLinkers
does just that. We worked with non-profit organization
Georgia Cares
, new author
Marilyn Pierce
,
MacConnell Research
, a marketing research firm,
JPsBears.com
, an online store for state souvenirs and collectibles, and
Advanced Ops International
, a company that creates less-lethal proprietary weapons and other security devices.
MediaLinkers
worked with all five clients to find out their individual needs and wants, and created a proposal and quote, free of charge, before drafting a contract and starting on their project. Each client viewed a few custom prototype designs of website layouts, including their choice color scheme, navigational links, and home page features, and they were allowed unlimited changes to achieve their desired look. Once design changes, if any, were made, their prototype went to a short development stage, where our developers created and built the code for all of the needed pages. All of the newly launched websites chose to have some version of a content management system, either our CMS tailored to fit their website needs, WordPress with a design we build and integrate solely for that client, or both.
Specific features were requested or included to add flair to each website.
Georgia Cares
, using a custom content management system, has PayPal integration for their donations.
Marilyn Pierce
, who has a design with WordPress integrated for her blog, and a custom CMS for the other pages of her site, has a moving testimonial flip book and PayPal integration for purchasing her book.
Advanced Ops International
 has a product setup similar to an e-Commerce website, however we have changed the purchase option to a web form that a potential buyer can fill out to contact them for purchasing, something that is only easy to do with a custom CMS. They also took advantage of
MediaLinkers'
content writing and videography services for the content on their site.
MacConnell Research
opted to have a brand new design to match their brand new office, located in Lenox Square Mall. A custom CMS allows new registration through their website, and the information is sent to their online database.
JPsBears.com
wanted a redesigned website that included a dynamic U.S. map to showcase their state souvenirs, and their products are easily managed through a  e-Commerce plugin with a custom-programmed design.
MediaLinkers
was able to then successfully merge the site's PayPal Pro, security enabled features, and its WordPress CMS together.
The option of choosing a CMS built according to your requested features, or using a platform such as WordPress, is always up to the client. Usually, it depends on the budget set for each project, but many chose to use
MediaLinkers'
CMS, as it is more user friendly, and can be easily modified, added on to, and programmed to control specific features on your website. No project is too complicated or out of reach for us, and we are completely upfront as to the cost and time involved. Every client that works with us is given a time frame for
MediaLinkers
to complete their project, and we work hard to stick to it. The owners of
MediaLinkers
 newly launched websites worked together with us, day and night, to make sure everything was perfect and ready when it was time to flip the switch. And the support does not stop when your site goes live; before we even start the design, we include a set term of tech support for your newly launched website free of charge!
Striving for affordable, dependable, and one-stop services,
MediaLinkers
has options for everyone. It doesn't matter if you want a newly launched website, marketing, or a database,  content writing, mobile app development, or hosting/domain services,
MediaLinkers
has it all covered. Contact us today for a
FREE consultation
, and let us show you how we can improve your online business tools!
Copyright © 2002 - 2023 Multi-Tech MediaLinkers, LLC. All Rights Reserved