Questions You Should Ask A Web Design & Development Company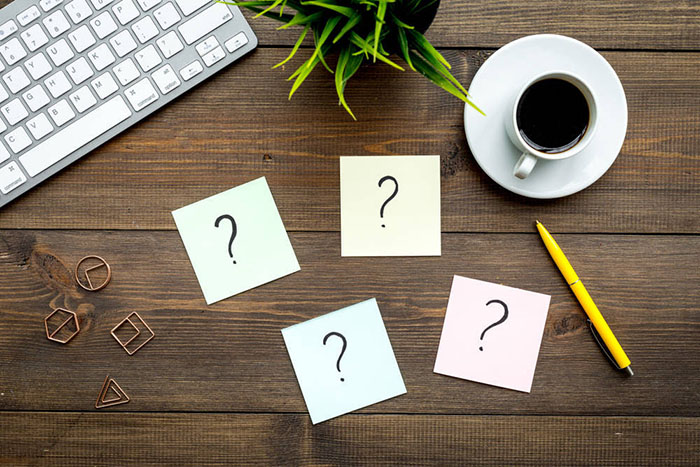 Questions You Should Ask A Web Design & Development Company
Most of our client are great business owners who know nothing about web design or development. Naturally, they come to us with a ton of questions you should ask a web design & development company. Having an educated client aids in making sure that we exceed their expectations. It also makes them more likely to become a steady, ongoing part of our family-like network. This will be a multi-part series where we have compiled a list of the most important questions you should ask a web design & development company. Knowing the answers or what to expect should help to make the best decision for you. Some of the questions are self-directed, while others are mentioned for the developer, or red flags you should avoid.
Does their Portfolio reflect the style you like?

Are there examples on their portfolio that reflect your style or your vision? Does their finished work look great, or is there some experience left to be had? Most companies do not display all of their work; however, you should be able to tell if they are capable of the look you want to achieve. If it isn't apparent, do not be afraid to ask-they may have something up their sleeves to show you.

Does the company have a knowledgeable process for work completion?

A company that has a proven process that works will not hesitate in explaining to you the way they work. A clear and well established work plan does not have to be detailed in writing. However, it should be able to easily be explained in a way that you understand. Look for a company that asks a ton of questions; it shows they are listening and the wheels in their head are turning a solution specifically for you.

Does the company have reviews or references?

People usually leave reviews when they were either really impressed, or very disappointed. Take some time to check not just their own supplied reviews, but those on social media, Google, and other review sites. The ones published by a third party are less likely to be modified and may truly reflect their business. Privacy issues may affect the ability to provide direct references, but a portfolio should be readily available. References that are provided should have nothing but good to say about them.

What is your experience?

In other words, can they do the work requested? How can they assure you that they can perform the work? A web design or development company will be able to understand your requirements with ease, and be quick to discuss follow-up questions or concerns to make sure that they get it right. They will not lead your discussion with their offers, rather let you explain what is needed. Then they are prepared to offer a solution that covers everything you planned, and everything you did not. It is easy to get distracted by bells and whistles of those who seem to have a preplanned go-to. Watch for companies that try to steer you away from building from your core business process in order to fit the mold they use.

What is the lead time for starting a project?

Some may say that a free web developer, or one that does not have at least 1-2 weeks waiting time before starting should be meet with skepticism. However, many companies have a large team and resources to start a project. Plan to start within one month of beginning your search or run the risk of quotes expiring or other potential issues. DO consider the project deadline so that you leave enough time to complete the project without rushing.

Does the company outsource their work?

This is a highly discussed subject in IT, and is sometimes a sore spot. Some companies do all of the work themselves (in-house), either in their office or by offshore development (their employees). Others may outsource some or all of their work to another company, which is usually offshore. Knowing which model they follow can help avoid going through any issues commonly associated with outsourced projects. Why go through a middle man when you can go directly to the source?

How do you determine pricing or what is the cost?

Pricing is different for any web development or design company you meet. Costs usually depend on the total time and resources required. Some projects or tasks need to be billed hourly or can be charged a flat rate. Pricing can also vary according to the number of employees required, API integration, or even the speed you need it completed. Everyone has heard the horror stories of being told one price, and then later having to pay more. Just be sure to get a clear understanding of ALL fees involved, when they are expected, and what is the refund process in the event that things just don't work out.

Are they local?

A very important factor, we can't stress enough how much easier a project can be with someone local. Choosing a local web design or development company is recommended because it enables you to sit down face to face with someone. Companies not local to you can lead to more frustrations when it's time discuss requirements, details, or changes. In the event that there is an issue, you can bring it directly to them because you know who and where they are.
We are about halfway through this list, but the best is yet to come. Check back next week for part two of most important questions you should ask a web design & development company. We plan on wrapping up with topics that really set web design and development companies apart, including why you should use MediaLinkers for your next project!
Copyright © 2002 - 2022 Multi-Tech MediaLinkers, LLC. All Rights Reserved