The Panda and the Penguin Updates are in the Work Again, Says Google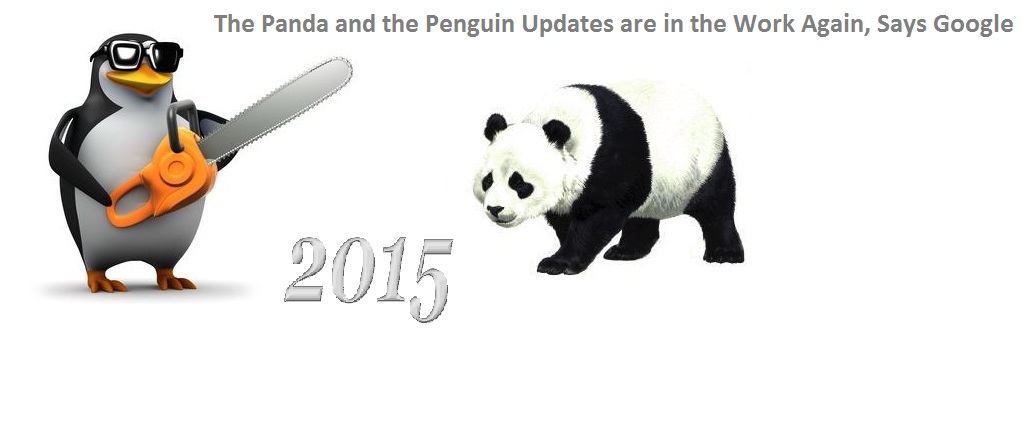 The Panda and the Penguin Updates are in the Work Again, Says Google
It's been quite a while since Google has rolled out its famous Panda and Penguin Updates' latest versions, however, after the mobile update; they have started working on it. Webmaster are getting restless, as the ones who got hit by any of the algorithmic penalties are unable to recover unless the data is refreshed and everyone keeping in touch with the SEO world knows that the data has not been refreshed in a long time.
Prior to the Google Penguin 3.0 update release, they have been telling from time to time about the algorithm updates. Now, after eight month's release of the Penguin 3.0, they are still working hard and fast on rolling out the latest versions of these updates.
Google's webmaster trends analyst, John Mueller, said that they are working on the data again to make it a bit faster when asked about the data refresh for the penguin and the panda algorithm updates. He also said that they realize how frustrating it has been for the webmasters as they might have cleaned up the issues through the assistance of professional companies such as
Medialinkers SEO Atlanta Company
and are eager to see if the results would go their way. The same thing applies to Penguin update as well.
The last official update released by Google related to Panda was the "Panda 4.1" on Sept 25, 2014, whereas the last officially released Penguin update was "Penguin 3.0" on Oct 18, 2014. Both of the algorithms had a minor updates within a month, however, after the launch, there were no real movements related to the algorithms.
Well, we don't know the exact release of the updates yet, but we are now sure that something is cooking up inside google which means that sooner than later, it's a chance for all the web masters and publishers who are awaiting a data refresh to see if their cleaning efforts have resolved the ranking problems in Google.
Copyright © 2002 - 2023 Multi-Tech MediaLinkers, LLC. All Rights Reserved