Location, Location, Location! The Best State for Businesses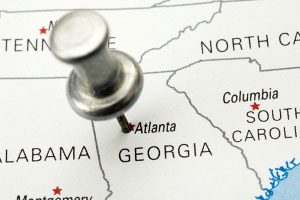 Location, Location, Location! The Best State for Businesses
Thinking of starting a business? Wonder if you will have the right type of resources available where you live? Well, fret no more! Each year, CNBC ranks all 50 states in ten different categories based the criteria each state uses to market itself to potential business owners. Each state received a numeric score depending on their rank in each category. Cost of doing business, infrastructure and transportation, and economy weigh the heaviest in metrics, as well as available workforce, quality of life, technology and innovation. Adding up the scores determines the order in which each state is ranked.
For the year 2014, Georgia ranked number one overall as the best state for businesses, beating out states like Texas, who's population is three times bigger, and Utah, who's unemployment rate is a little over half of what Georgia's is. Our state has shown its great outlook for businesses in scoring highly in available workforce, its economy, and infrastructure and transportation. All of these metrics bode well for aspiring businesses.
Georgia's workforce is ever increasing, from new college graduates, to unemployed workers looking for new jobs. In order to have a successful business, you have to have a pool of workers to pull from. Georgia is also an Employment-at-will state, meaning that the employee works "at the will" of the employer, and you can terminate the employee with any reason, as long as it is not because of a discriminatory reason (think race, age, sex, religion or disability). The education level of available workers is higher, and the quality of government sponsored training programs.
A state's economy needs to be unyielding and varying in its resources and industries. There are new buildings being built, as well as new homes, so there is plenty of real estate to go around in Georgia. Also, big time corporations, such as Delta Air Lines, UPS, and Home Depot use Atlanta as their home base for their main office. Georgia's financial health is constantly improving, as it was ranked 19
th
for its economy in 2013, but jumped sixteen spots to number three this year (2014).
Even with all of the complaints about Atlanta traffic, Georgia still managed to snag the number one spot in the infrastructure and transportation category; they actually tied with Texas. If you were to ask any resident of the Atlanta area what do they think of the transportation here, you would be bombarded with all kinds of stories, complaints, and quarrels about how horrible the traffic is
everywhere.
However, as the need for transportation grows so does the solutions available. Roads are constantly being upgraded and improved, and Metro Atlanta Rapid Transportation Authority, (or MARTA), continues to adapt and blossom as its patrons do. Atlanta is the transportation Mecca of the south, with goods traveling through ports on its eastern coast, through cities on trains and trucks (freight and logistics), and through air, with Hartsfield-Jackson International Airport being considered the busiest airport in the world.
Overall, the potential for a successful business in Georgia is tremendous. The economy, workforce, and infrastructure is there, open and inviting for any current or would-be business owner. Every day people flock to Georgia, for personal motive, as well as business. Various companies select Georgia for their headquarters for a number of reasons so would it not be wise to follow suit? The path that is already walked is always a little easier.
Copyright © 2002 - 2023 Multi-Tech MediaLinkers, LLC. All Rights Reserved