View and Ask Launches New Type of Buy & Sale Site!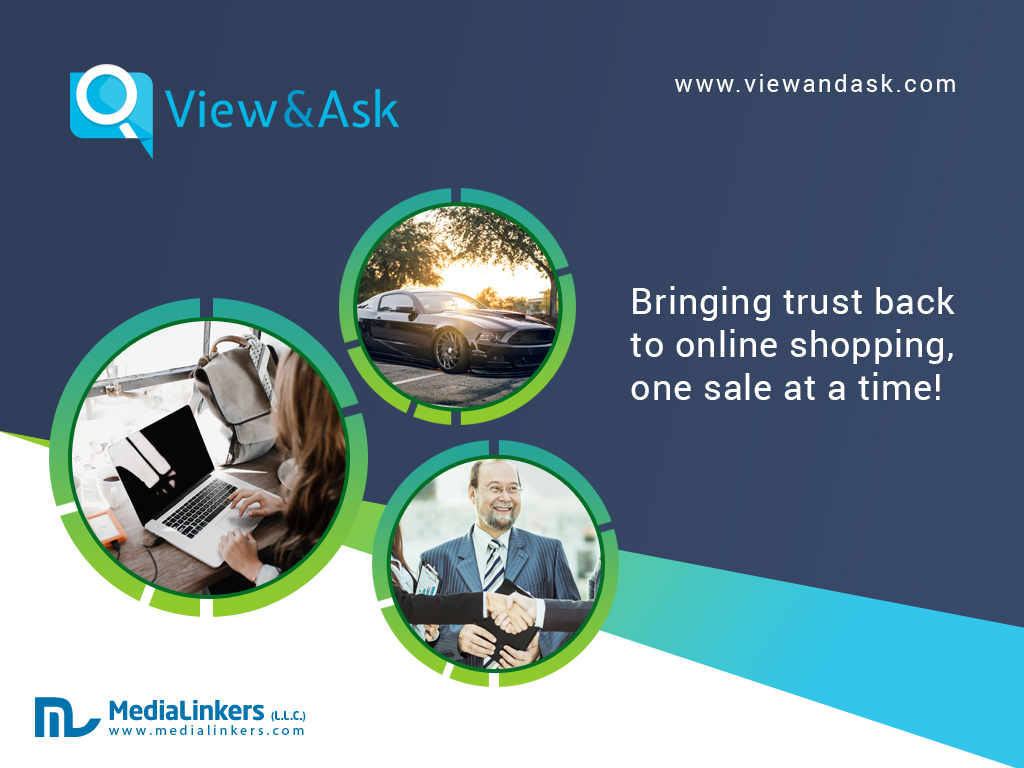 View and Ask Launches New Type of Buy & Sale Site!
[Kennesaw, Georgia]
– Zachary Jensen, CEO and Founder of View and Ask launched
ViewandAsk.com
, an online marketplace where you, the buyer, can
view
and
ask
questions about the item for sale. You can also list your own items, such as an old watch, a sports collection, or even a car, and then add pictures or video of it.   "I was sick and tired of being burned online seller after seller" said Jensen. "I always seemed to be giving the seller the benefit of the doubt, and after wasting so much time and money, I set out to find a solution to the online buying problem."
View and Ask incorporates live two-way video conferencing so that you can see for yourself how the item looks or works, which is useful in cases such as if you are making a sale that requires you to drive a bit to meet. You can search for items by keyword, the state you reside in, or a specific category. Privacy was a concern for each step of the development process, noting that each user has control over what information they allow others to see.
"Along the way, I have added a few extra features like the Blooper Zone," chuckled Jensen. "My goal for this idea is to bring the trust back to online buying one sell at a time." Jensen hopes to add additional features and functionality as they grow, through the help of
MediaLinkers Web Design
, who was contracted for the branding, web design, and development of the website. Charlie Jensen, Zach's father, and part of his team was thankful to MediaLinkers for their "vision, experience, and guidance leading to the successful launch of viewandask.com".
In honor of their launch, View and Ask is offering FREE listings for all items, so list away! However it is not mentioned for how long, so make your way over to
ViewandAsk.com
now before this deal is expired.
About View and Ask
ViewandAsk.com is committed to offering a premier online buying and selling platform that integrates the latest technologies for user economy, honesty, integrity, and security. Launching its new website this past summer, ViewandAsk.com's online system provides an anonymous, two-way visual communications system that allows a buyer to see and speak with a seller in real time and, at the same time, to visually inspect the item being sold without exchanging personally identifying information. For more information, visit our web site at www.viewandask.com.
Copyright © 2002 - 2023 Multi-Tech MediaLinkers, LLC. All Rights Reserved