What and why is Content Marketing an Essential Part of Your Online Business?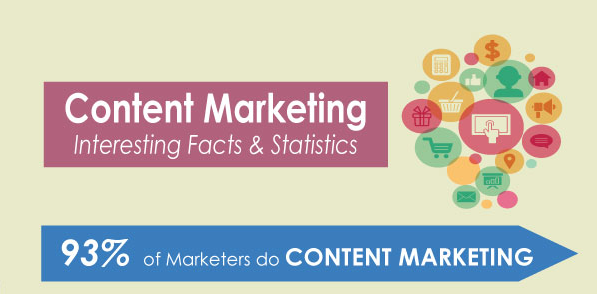 What and why is Content Marketing an Essential Part of Your Online Business?
Consumers are always searching online to find the information that they need. Also, since the inception of mobiles, the information in the online world has become portable. This has raised the scope of digital marketing in the recent years, with it becoming more and more important and taking the lead from the traditional marketing in a better way. The purpose of content marketing is to retain and attract the customers by consistently creating valuable and relevant content with the intention of changing and enhancing a consumer behavior. This is also an ongoing process with can be integrated into the overall marketing strategy, as it focuses on renting and owning the media.
What exactly is Content Marketing?
To define content marketing, you can say that it's the art of communication with your prospects and customers without selling anything. It is a continuous form of marketing. Despite pitching the services and products, you can deliver information which would help you in becoming an intelligent buyer. Through the help of delivery consistent and ongoing valuable information to the buyers, you would get the business and loyalty.
Content marketing is also used by some of the biggest marketing organization in the world, such as P&G, Cisco Systems, John Deere and Microsoft. Mainly used for the development and execution of small business and the person shops around the globe.  The main reason for this is because it works. Furthermore, by integrating content marketing into your digital marketing strategy, you would realize that it would only enhance your existing marketing methodologies. Also, you can notice that quality content is present in all marketing forms such as:
Social Media Marketing
Content marketing is an integral part of social media marketing.
Search Engine Optimization
Search engines also help in rewarding the businesses that are there for publishing consistent and quality results.
PR Strategies
The successful PR strategies help the issues of the readers who don't care of their business.
PPC
For the pay per click to work, you require killer content.
Inbound Marketing
It helps in driving inbound leads and traffic.
Content Strategy
Content strategy is the main component of the content marketing strategy.
Check the infographic below for finding interesting and useful statistics and facts regarding content marketing, presented by the team of
Medialinkers
.
Copyright © 2002 - 2023 Multi-Tech MediaLinkers, LLC. All Rights Reserved